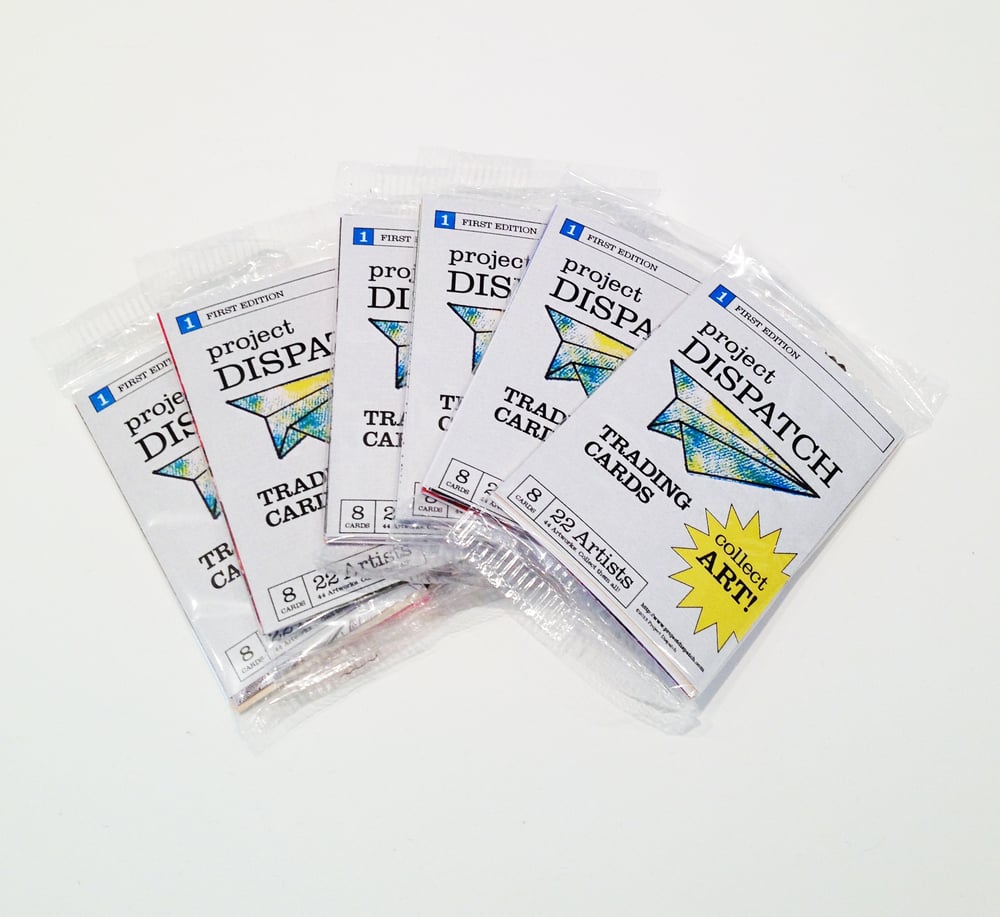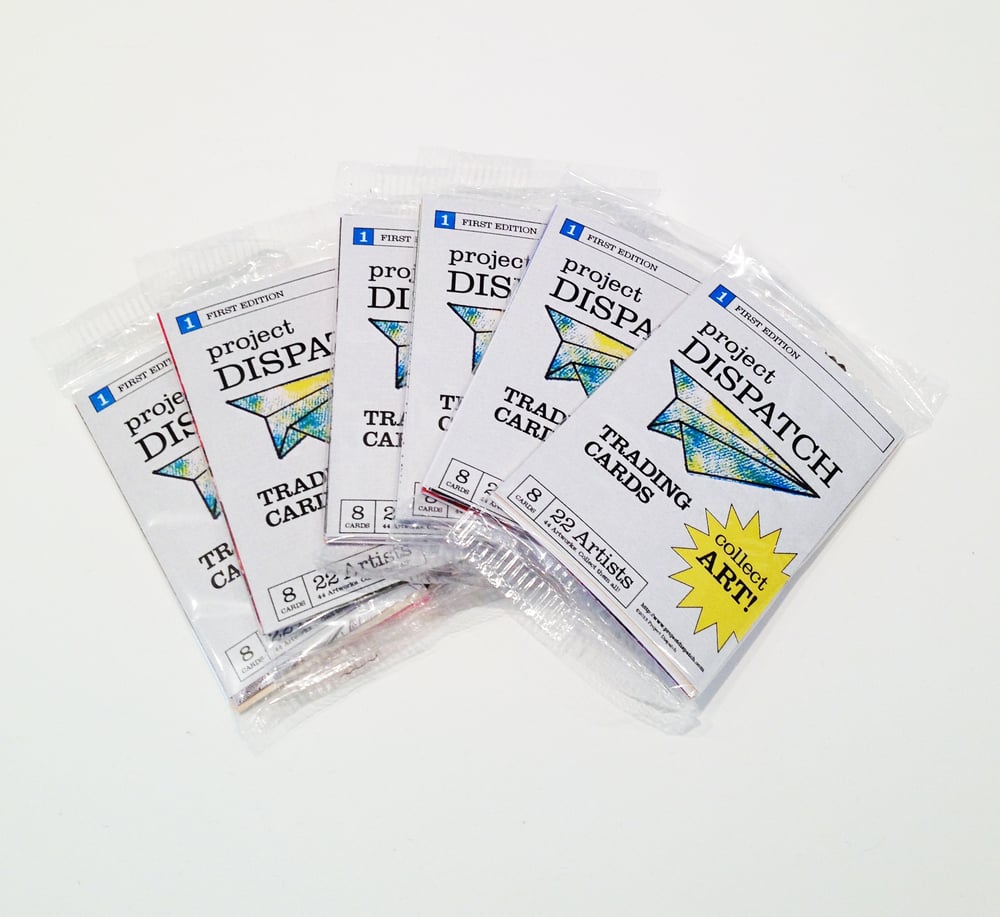 Project Dispatch Trading Cards
$5.00
Project Dispatch is centered around collecting, and we are taking our ideas a step further to encourage collecting on the most basic level...TRADING CARDS!
Collect work by 22 Project Dispatch artists, complete with artist stats on the back of each card, bubble gum in every pack, and randomized BONUS cards!
44 cards to collect. 8 cards in every pack.